DACG put together a team for the Baltimore Marathon in support of one of our charities, Cool Kids Campaign. Cool Kids Campaign is devoted to improving the quality of life for pediatric oncology patients and their families by focusing on the academic, social and emotional needs brought on by a cancer diagnosis.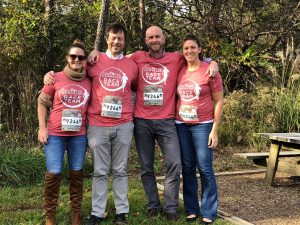 Relay Running Team (Left to Right): Holly Wright, Bob Hopkins, Brandon Jones, Leslie Scantlin
The team had a great run and enjoyed supporting a great cause. See pictures below of our strong runners!!