While at home, we're finding ourselves up and down and all around by way of the staircases.  They serve both a functional and decorative purpose, and they deserve to be just as polished and thoughtful as the rest of the home. Color, precious metal, hand carved banisters or a one of a kind chandelier can instantly transform stairs into masterpieces. Here, the luxury home remodeling team at Delbert Adams Construction Group showcase beautiful staircases that our construction teams have recently built, helping you plot your own grand entrance.  

Grand Staircases Can Be the Center of Your Luxury Home Remodel
While staircases may not be the first thing that comes to mind when planning your home remodel, they certainly should not be overlooked. Whether you dream of an elegant grand staircase with custom carved banisters, or a modern staircase with sleek precious metal railings, our construction team can help you build the staircase of your dreams. At DACG, we understand how important it is to have a space you love, and that starts the moment you walk in the door. Investing in a beautiful staircase during your remodel is sure to be a showstopper for anyone who steps into your home.
These staircases are built with exceptional craftsmanship, crafted by our construction team that takes pride in the artisanship and quality of each of their projects. This incredible staircase embodies elegance and attention to detail. The chestnut wood railing and flooring pairs perfectly with the light and airy feel of the floral wallpaper and floor-to-ceiling windows. Your staircases should be more than just a space you pass through everyday, but an intentionally designed space that carries you throughout your dream home.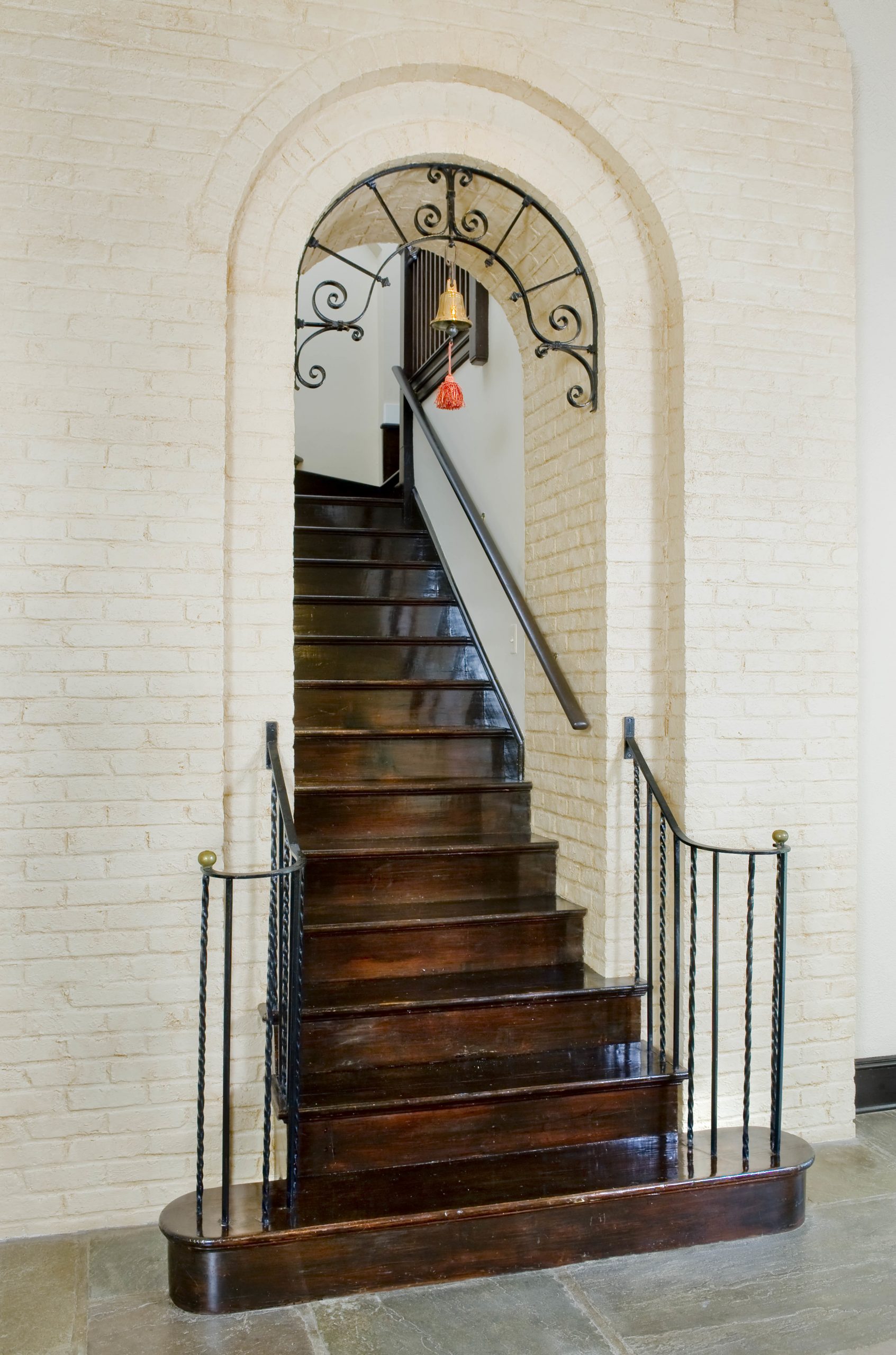 Let the Luxury Home Designers at DACG Help You Design Stunning Staircases
At Delbert Adams Construction Group, our team brings custom, unique and luxury home design and remodel options to Maryland. Based in Baltimore, we work to design a home that is stylish, functional and build for your family's needs. The Baltimore area has such a rich history, and our teams have the knowledge and experience to breathe new life into your historic home through precise craftsmanship and updated technology. Staircases in many historic homes are one of the main focal points, and utilizing that history to bring your home into the modern era is what we do best.
Whether the scope of your project is large or small, our team is here to help your vision become a reality. With decades of experience in the luxury home design and remodeling business, and a passion for constructing one-of-a-kind homes for every one of our clients, Delbert Adams Construction Group can't wait to work with you.For more design inspiration, stay tuned for our Blueprint Bulletin articles and social posts. To see how DACG can assist you in your next remodel,  contact us today.