As we head into the middle of summer, you may be thinking about how to utilize your outdoor living space. Whether you have a small garden, or acres of land ready for redesign, the Baltimore luxury contracting team at Delbert Adams Construction Group is ready for you. Now more than ever, our outdoor living spaces have become a refuge for relaxation and enjoyment, and they should be designed to represent just that. Here, the luxury home designers at DACG provide inspiration for your next outdoor space remodel, so that you can enjoy your home to the fullest all year round.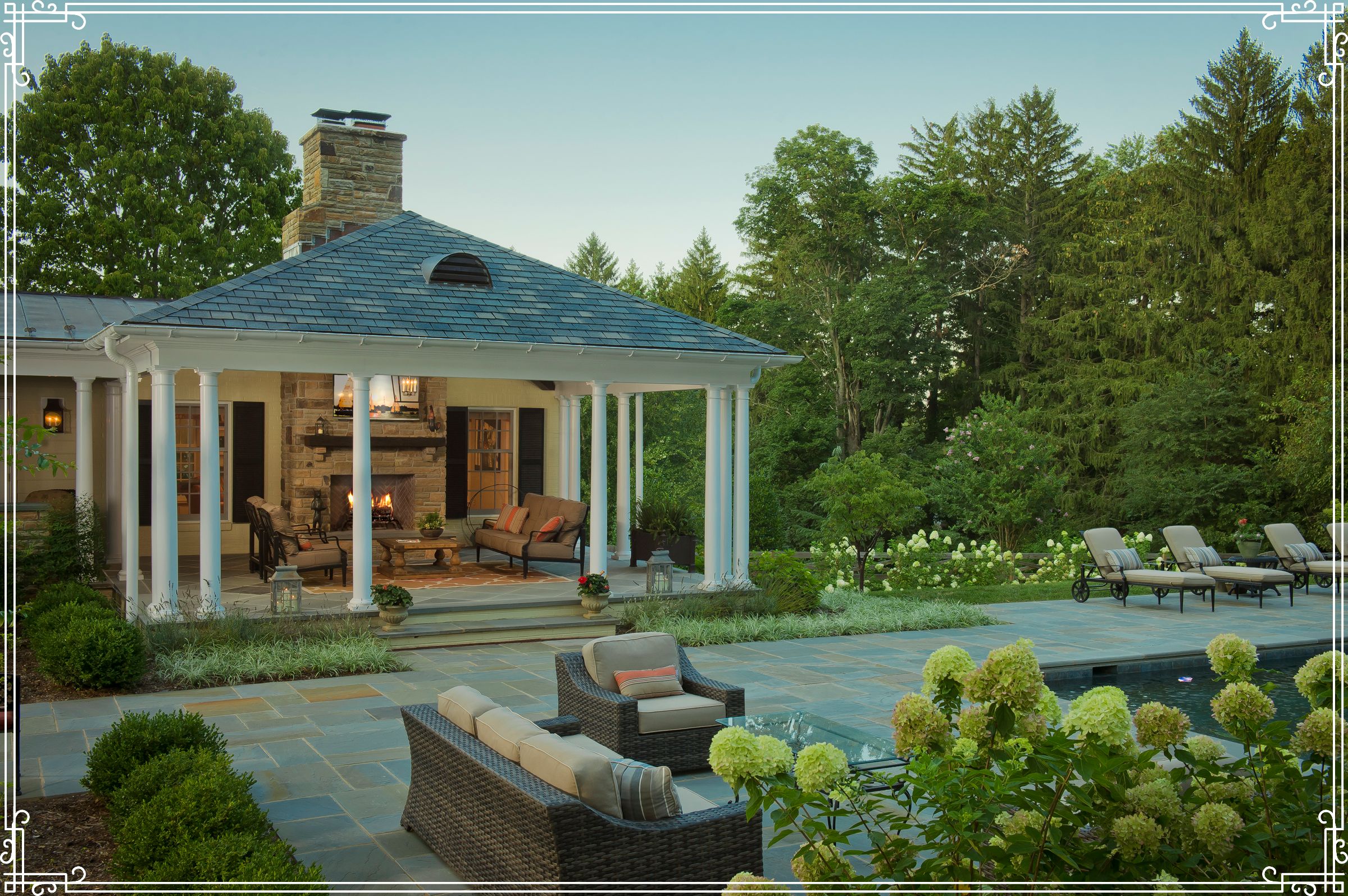 Make Your Outdoor Space a Luxury Oasis
When you think about your dream outdoor space, what does it include? A magnificent pool with ample seating, ready for those warm summer days? A fire pit and gazebo perfect for relaxing on those cool summer evenings? A simple yet sophisticated patio ready for family dinners? Whatever you desire your outdoor space to be, our team at DACG can create it. With decades of experience working across Maryland to design and build one-of-a-kind spaces, we are more than ready to tackle any project you have. If you can dream it, we can make it a reality. Check out this incredible outdoor space, perfect for all summer activities. Taka a swim in the pool and sunbathe by a beautiful garden. When the weather gets colder, this home has an outdoor living space with ample seating and a fireplace! Fit for all seasons, this stunning outdoor space is surely unforgettable.
See How DACG Can Create Your Dream Outdoor Space
There is no better time than now to start your home remodel, and don't think that has to stop at your home's interior. At DACG, we are full service luxury contractors, helping you build your dream home from start to finish. Indoor spaces, outdoor spaces and everything in between, our team will work with you to establish detailed plans to ensure that your home is built exactly as you desire. Many of our homes have become a space of comfort and safety, and having a space in which you feel at peace can make a huge difference in your happiness. At DACG, we strive to bring joy to each of our customers as we make their dream home a reality.
View some of our other recent outdoor space projects in the gallery below, and contact the luxury home contractors at Delbert Adams Construction Group today to see how we can get started on your dream home remodel.