Making An Entrance 101
Everyone wants to make a good first impression, and much of that impression is dependent upon how you enter a room or a situation. Similarly, an entryway or foyer (originating from the Latin word "focus") of a home is the first impression of your house (and you), to a new guest.
Check out our tips below about how to make an entrance!
Now that events and gatherings are happening again, where are you most excited to make an entrance?
Choose The Right Outfit
We all know, when you look good, you feel good and many times, that good feeling, or confidence is contagious. In your home, whether is it a beautiful piece of art, a show-stopping staircase, or a bold front door, find ways to dress up your entryway to make it feel inviting and bold!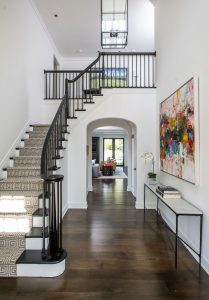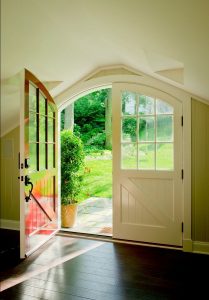 Reflect The Light
Shimmer, sparkle, and light are always eye-catching attire and/or decor at any party! Similarly, entryways that incorporate large windows, allowing for natural light to flood the space, make a big impression.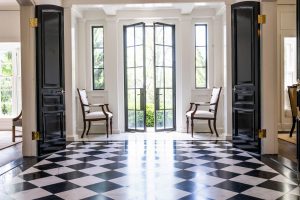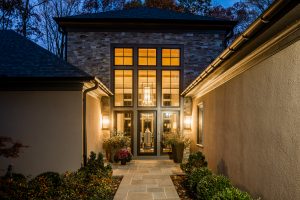 Add A Little Twist
Sometimes, to make the best entrance, you need a style that is a little head-turning. In your home, change things up by adding a fun feature like a curved staircase!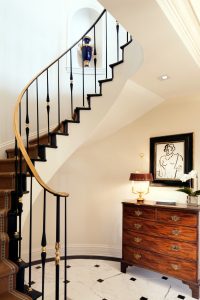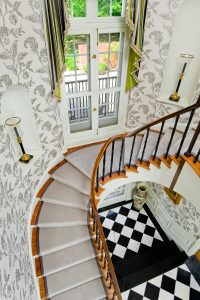 Arrive With A Bang
Memorable entrances are usually paired with some kind of "wow moment." At an event, that might be a perfectly timed song, stepping out of a cool car, or something else of that nature. In a home, arriving with a bang might look more like a focal piece like an incredible front door, a unique feature wall, or a beautiful light fixture.